THE FOUR PILLARS OF BUSINESS
Do you know all the different components of a business? The majority of the public only focuses on the manufacturing when it comes to job creation and unemployment. Learn about the thousands of jobs created in other sectors of a company just from the creation of one product.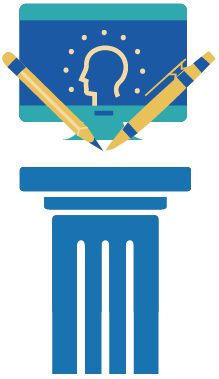 Design is the vital stage that brings concepts and ideas to reality.
People working alone or with others is necessary step to draw up the blueprint to form a model.
Working together utilizes each persons skill set allowing for faster, more efficient and better results.
In today's business climate, design of anything could be done simultaneously in multiple parts of the world. tapping into and leveraging the global knowledge base brings access to world class specialized capabilities. This is the most efficient and powerful strategy.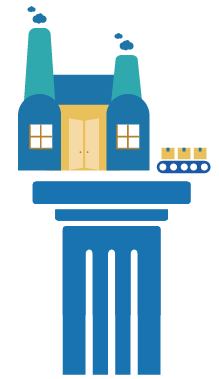 Manufacturing is the process of taking a design from raw materials, components and/or parts into finished goods for purchase, use or consumption.
This process is either done by humans, machines or a combination of both. Today, the world is becoming much smaller, in theory you could be anywhere within 24 hours.
As time and technology changes, some things seem to remain the same. Throughout history, different regions were known for their specialization; China was known for Silk, France for Fashion and Germany for their Beer. Today, be it raw materials, a specific knowledge base or talent, efficient or low cost manufacturing; no one region can have it all. Therefore, the quickest, most efficient and cost effective means to create is by tapping into the worlds regional specialized talents, which we call; Mastering the Fine Art of "Everyone Working All Together".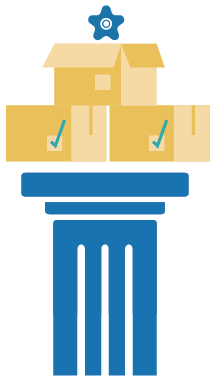 Logistics is the management of the "flow of things" between the supplier's point of origin to the customer's point of purchase or consumption.
The resources managed in logistics can include physical items such as food, materials, livestock, equipment, and liquids; as well as abstract items, such as time and information.
The logistics of physical items usually involves the integration of information flow, material handling, production, packaging, inventory, transportation, warehousing, and often security.
All these aspects of logistics takes place in multiple locations; for example, production could be done in a low-cost, quick-to-initiate region, while final assembly could be done closer to the point of consumption to save on shipping costs. Packaging is not only intended for protecting the products, but could also designed for marketing regionally for sales in different locations.
To be most efficiently run, all these different aspects of logistics require people of different skill sets in multiple locations of the world. This is a perfect example of "Everyone… Working All Together".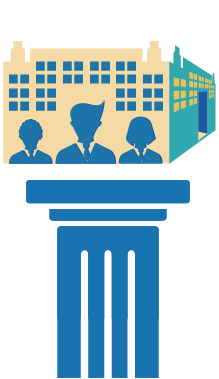 The company is the cornerstone of business. The very pillar of the global economy.
Most statistics show that 8 out of 10 companies fail within the first 18 months. However, those that do succeed, provide an engine that drives a global economy. Whether your company is small, medium, large or multi-national you are driving the economy, locally and globally.
Your responsibility is awesome, to you, your employees and your shareholders. Above all, your customers are the most important. They are what drive you to succeed and your company to thrive. They want to know about you, what you do, how you do it. Are you fair? Are you simply using them for a quick buck or really bringing them a value they perceive? Are you extractive in the way that it is all about the profits, burning through employees or are you inclusive and give back to your people and society in an effort to improve everyone's life? Perception is everything. You must be in touch with your customers through strengthened dialog. Your customer is the key to your success, deep in their hearts, dreams and values.
THE CIRCLE OF JOB CREATION